The attention of almost all market participants is riveted to the indicator in the United States. The head of the Fed, Jerome Powell, makes a strong emphasis on this indicator of the economy in every speech.
Due to the strong rise in inflation was unprecedentedly raised at the last meeting of the Fed. All this creates in the minds of people a rather pessimistic picture of the future and a complete lack of prospects for the markets. Everyone is scared of the coming recession that yields between and Treasuries are telling us about.
Is it really so?
Yes, inflation is really high now, just like it was 40 years ago under Paul Walker (the head of the Fed of those years). This indicator has always historically depended on commodity markets. The higher the demand, the higher the turnover, prices and inflation. But the decline in prices on the commodity market indicates a decline in demand and, accordingly, a slowdown in inflation.
What do we see today?
Today we see how, after a rather long accumulation of a year, it stopped its uptrend, moving into a bear market. We are also seeing a strong overbought market that has been growing non-stop since April 2020. Already today, a strong weakness in the camp of buyers is visible. We have the same picture both in the market and in the market. All current risks have long been taken into account by the price, the crisis situation, apparently, has already been overcome.
Why all this?
The Fed, of course, understands this aspect of such an indicator as inflation very well. And given all of the above, they are highly likely to ease monetary policy in the near future. And the key rate of 3.75% announced by Powell will not be reached. A looser monetary policy, based on such serious fundamentals, will cause a wave of serious positive in the markets, which will give rise to a new wave of growth.
What can I add?
In addition to everything written, it remains to add the factor of seasonal statistics for the pre-election cycle in the United States. We're in a mid-term election year right now, and the markets are surprisingly moving seasonally. Therefore, based on this whole picture, we can safely declare growth starting from October.
The next pre-election year, according to the same statistics, is bullish – markets are actively growing throughout the year.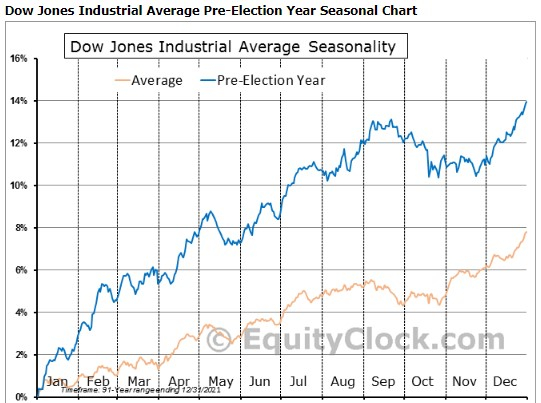 pre-election
It remains to mention the extreme level of fear in the markets, which creates a full sense of the complete hopelessness of the current situation. All this, in combination with the already achieved 24% decline in the broad market index, may indicate the achievement of minimum values, a hike lower than the current ones is unlikely.
What do I propose?
With such growth prospects, you need to buy shares of undervalued companies today. I turned my attention to Ray Dalio's hedge fund Bridgewater Associates. They have a lot of new positions in their portfolio, judging by the CH13 reports for the first quarter of 2022. Having considered all 172 new stocks from this list, I made my rating of 7 companies that may be of interest to a private investor. Such a wide diversification of 172 positions is too harmful for the average investor, and there is no point in it, because the funds manage billions of dollars, and some private investors will not have even $100,000.
Every company I reviewed for this review has good fundamentals to buy, is undervalued by the Gramm ratio, and is also interesting from a technical standpoint. All of them are from different market sectors, which allows us to take into account systemic risk, and these are both value-companies and growth-companies.
So let's start our review with Fresh Del Monte Produce (NYSE:). It is a company in the non-durable consumer goods sector. The price has undergone a correction of 68% of its ATH and is now in the area of ​​a strong volume support level. Also, the current price values ​​are 43% below the fair price, which gives us a decent upside potential. Fwd P/E = 14.08; P/B = 0.71, which is pretty good. And, the shares of this company have a dividend yield of 2.19%, which can be a nice addition to everything else.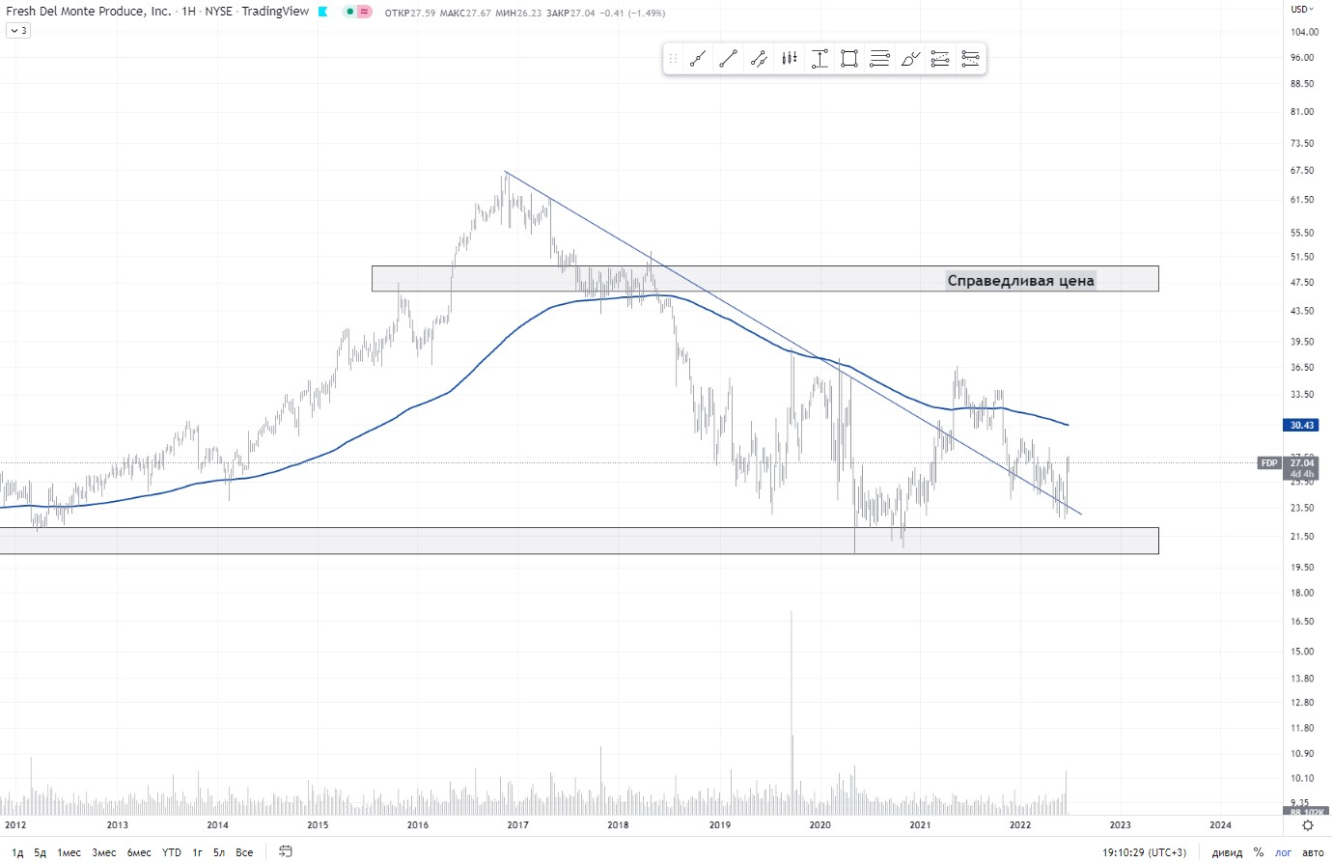 Next, consider Hewlett Packard Enterprise Co. (NYSE:). We all know the office equipment of this company, many use it. The price is at a strong volume support level in the EMA200 area, below its fair price by 7%. P/E = 5.06; P/B = 0.89, which is quite excellent for such a large company. The company's dividend yield is 3.41%.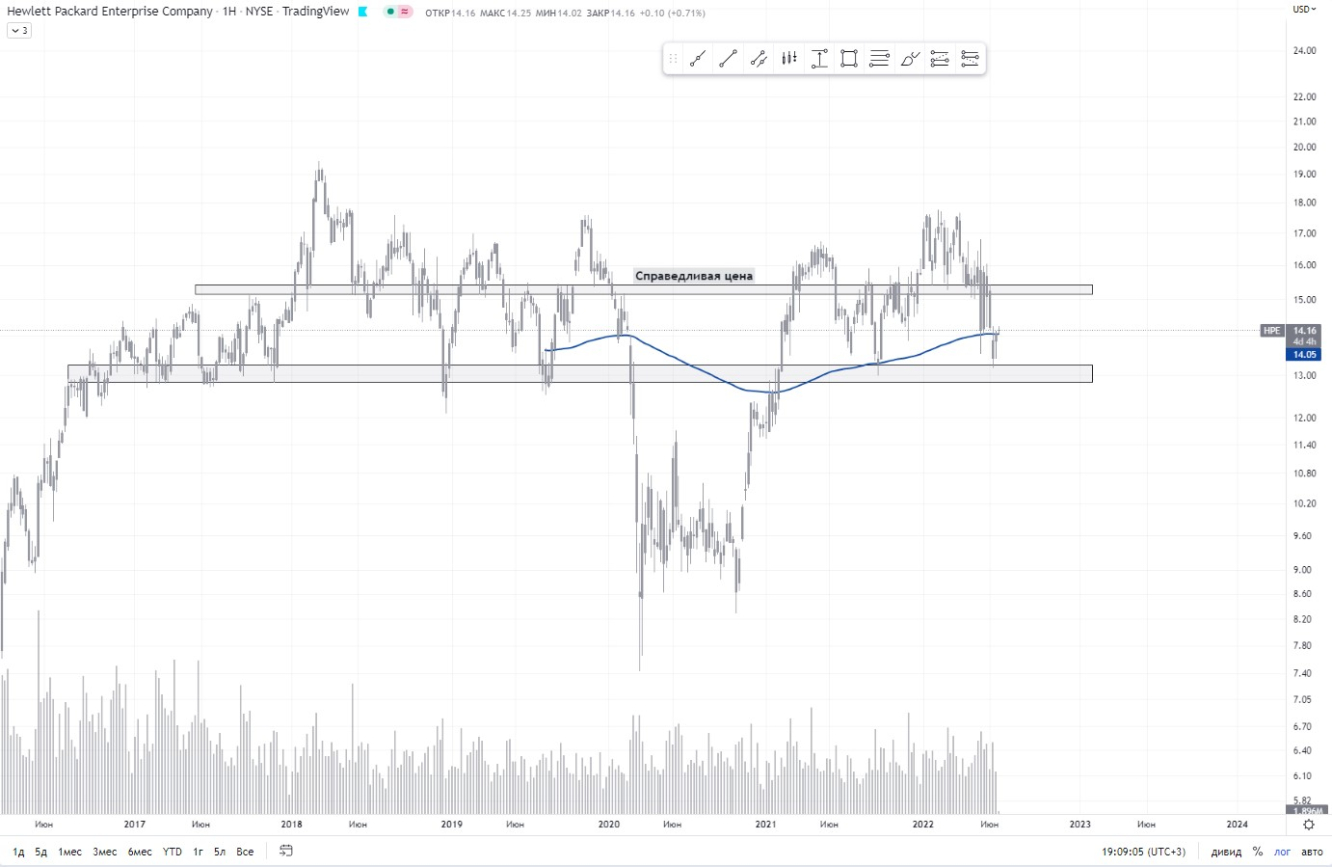 Now consider a relatively young company Zillow Group (NASDAQ:). This is a company from the technology sector, engaged in information technology. The company's price is close to its fair value, which is a historically strong support level. Fwd P/E = 16.05; P/B = 1.57, which is a good indicator. Dividends are not paid to shareholders.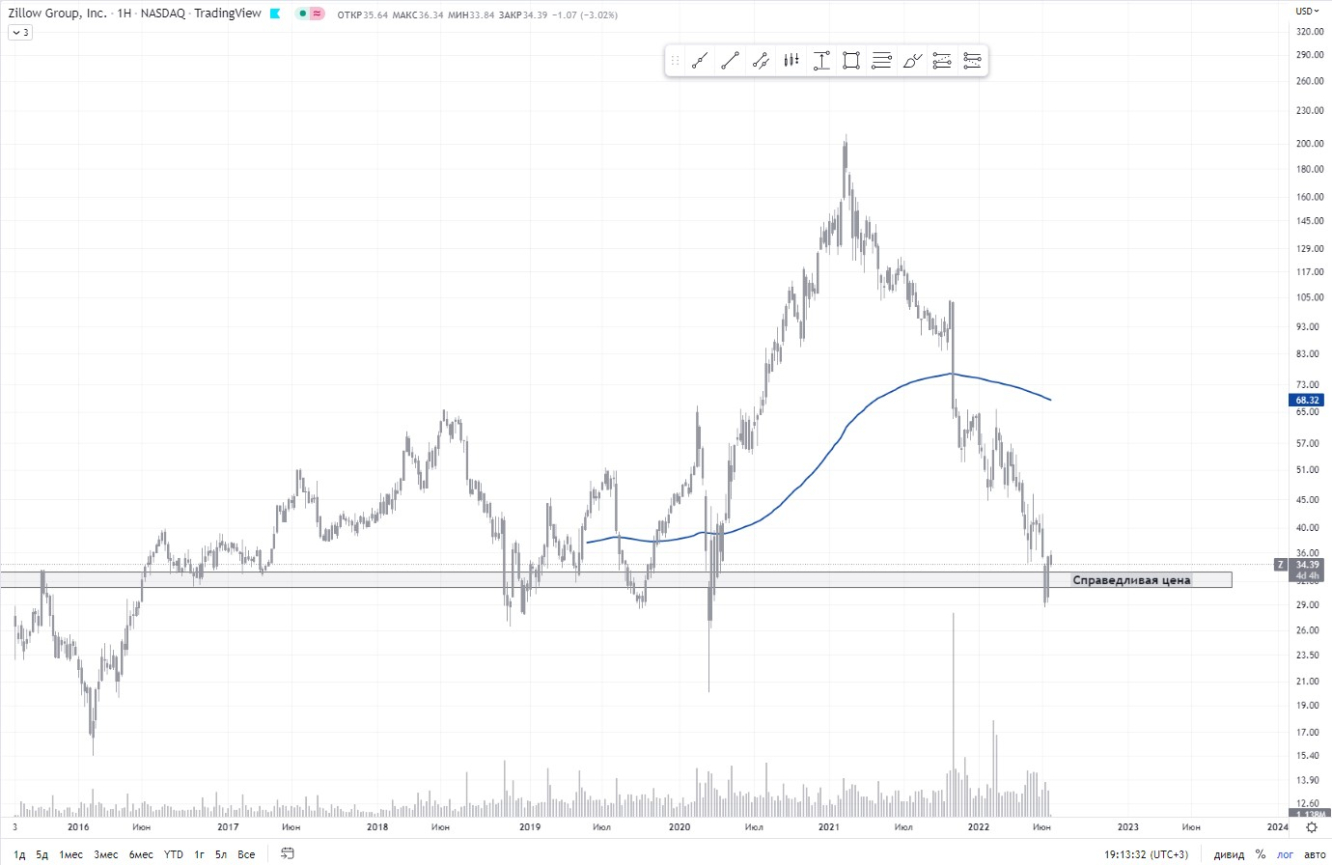 Next on the list is News Corporation (NASDAQ:). This is a company from the consumer sector, and they are engaged, as you understand, in the publishing of newspapers. The price, having corrected from its ATH by 44%, came to the area of ​​the historical support level, which is 33% lower than the fair price. Fwd P/E = 15.97; P/B = 1.1, which is acceptable to buy. Also, they pay a dividend of 1.27%. A little, but nice.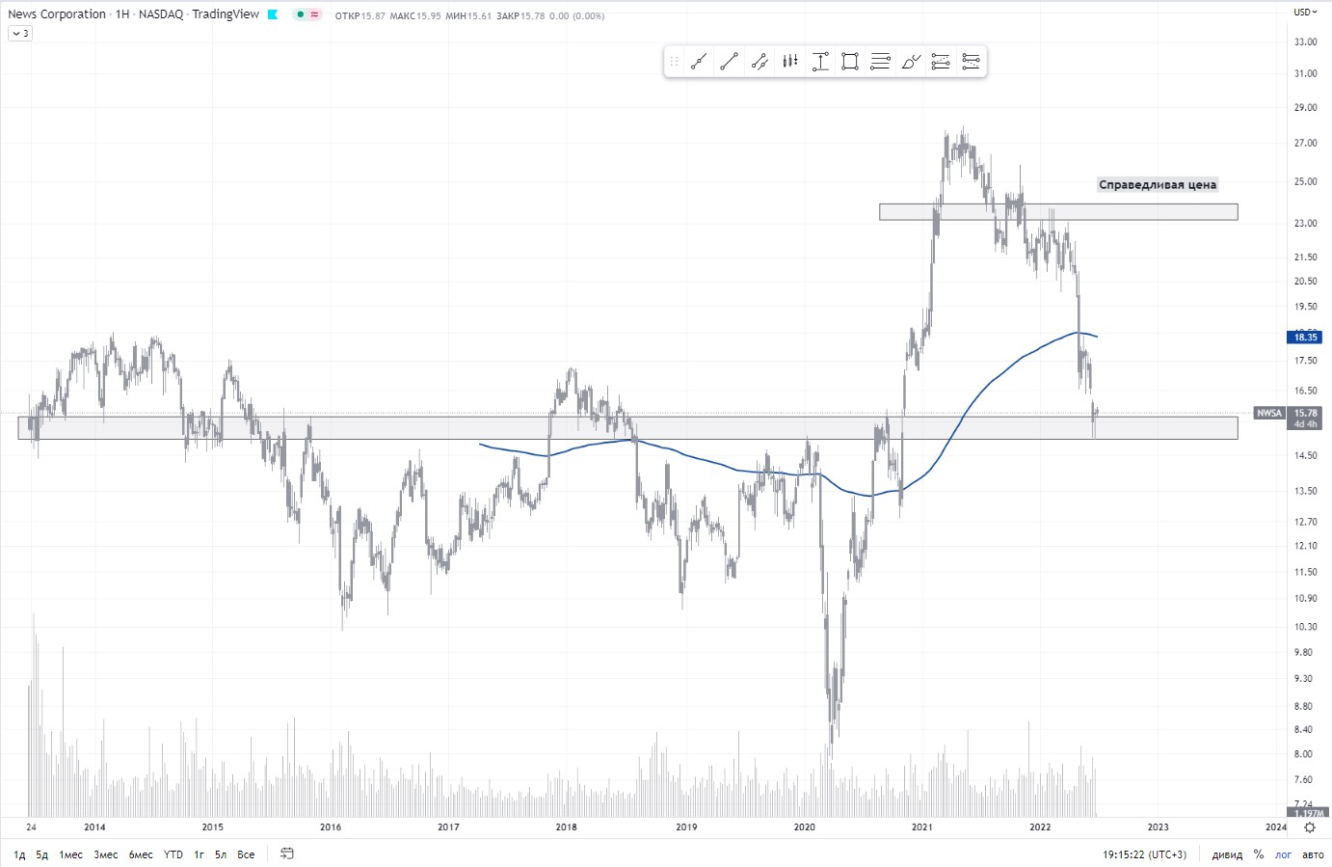 Next comes Ballard Power Systems (NASDAQ:). Industrial production, electrical goods. The price of the company has undergone a correction of 85% from its local maximum and is in the area of ​​the fair price. No P/E data, P/B = 1.59. Dividends are not paid.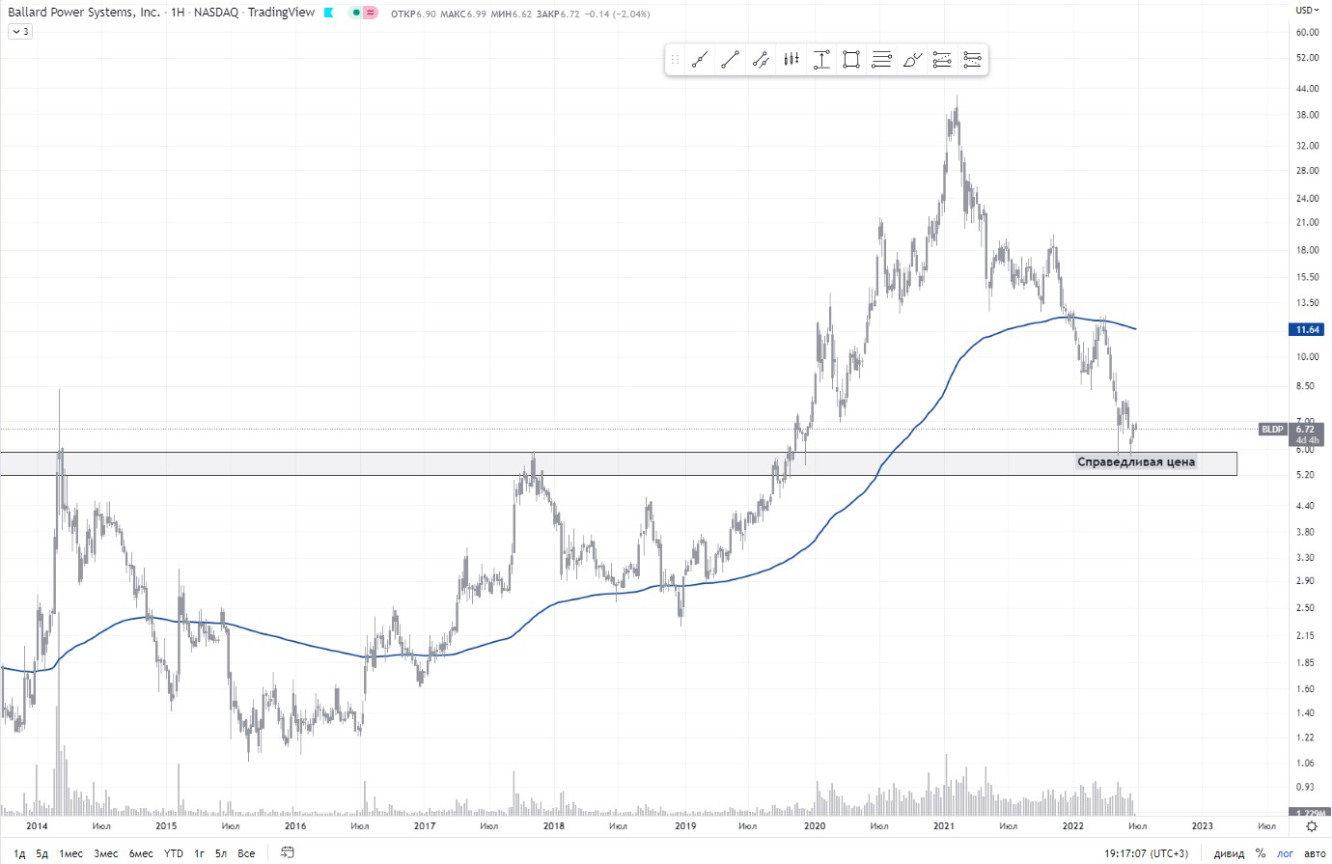 Young but great company Contextlogic Inc. (NASDAQ:), ticker WISH. This is a retail sector, an online store. After the IPO in 2020, the price corrected by 95% and is now in the area of ​​its fair value. They do not pay dividends, there is no P/E data, but P/B = 1.71 looks normal.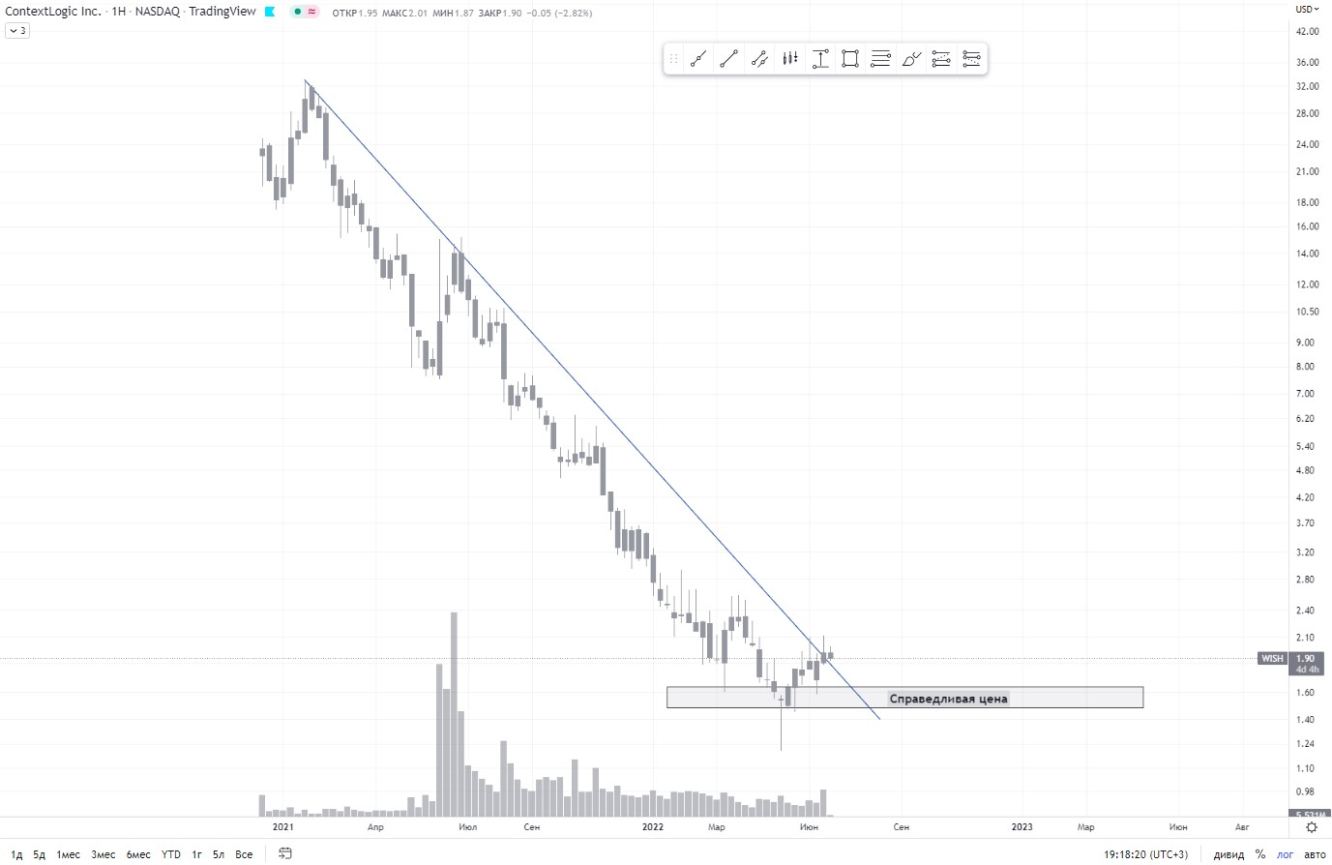 And finally, consider Liberty Broadband (NASDAQ:). This is the communications sector, wireless telecommunications services. The company's price has corrected by 43% from its recently achieved ATH. It is also below its fair price by 78%, which gives enormous potential for growth. Fwd P/E = 15.4; P/B = 1.97, which is acceptable to buy. They do not pay dividends.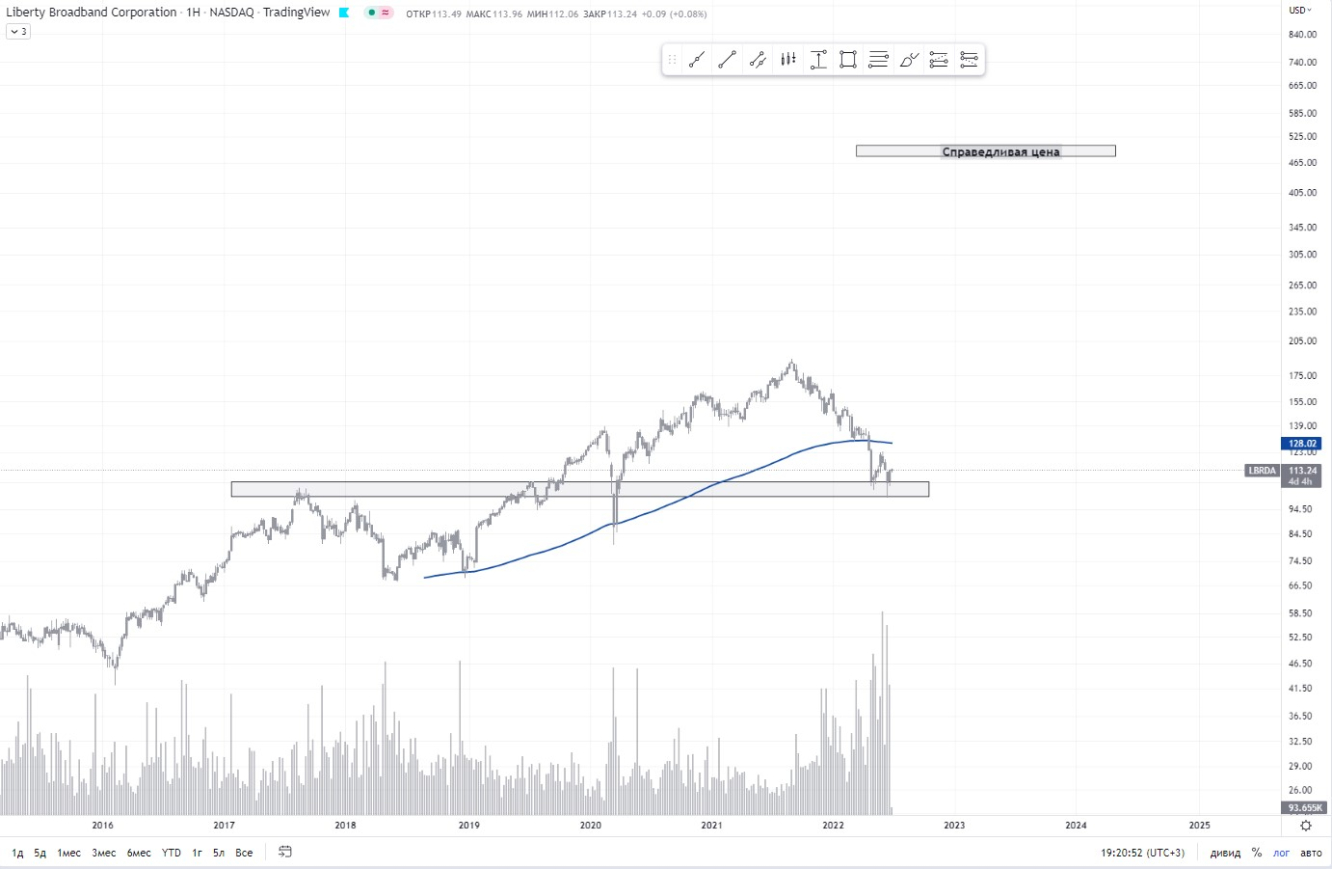 Here's an interesting review I got. Of course, the list of possible options for adding to an investment portfolio is huge and is not limited to the interests of one Ray Dalio hedge fund. We have interesting times and good profits ahead of us. The main thing is to always keep a sober look at the instruments that you add to your portfolio, and follow money and risk management. All profit and good luck!